Welcome To My Homepage Of Dog Gifs.
Due To Tripods New Policy, if you Link To These Gif's This site could be deleted for voliation of their Tos
Should this happen it will not be restored
So please Save to your Server
**NEW**

Come join our contest and win an award.

Get A Virtual Dog To Play With.
You May need to Reload this site to get it to work with Webtv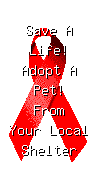 The creator of this site, "Jen Freeman", has lost her husband to a massive heart attack and turned her sites over to me, Carol Marion. I'll try my best to do the excellent job Jen did maintaining this site.
Jen, wherever you are, know that I am thinking of you and wishing you well. Please hurry back to us, we'll always be here for you.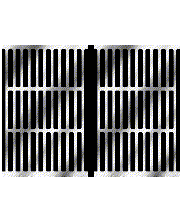 Entrance To The Pound
When Im Not Busy Here Feeding The Dogs I Like To Visit My





Sign Guestbook
View Guestbook

FastCounter by LinkExchange

To my knowledge these gifs were of free domain. If i have a copyrited gif belonging to you, E-mail me and i'll remove at once.

This site was built with the help of Tom of Toms midis for webtv
Completed on Jan/28/1999
Owned and maintained by Carol Marion

Updated 7/03/2006